The following is something you cannot can.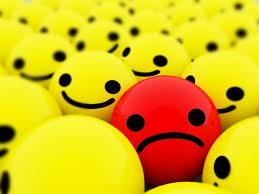 Chapter 1: H-Self
Edit
"Self?" Does it exist? With an "H", it becomes "H-Self." I'll just place that thought on the H-sHelf, under serbweet.
FRITATA
Is "self" a delusion, brought on by the auto-erotic asphyxiation of the obdurate soul keeper?
"If I don't eat, I'm gon' die."
Then I will spill out the seeds of my bone and you can eat off those, then you will be the bonee and I your bone-er-errr. I am a fifth class Self Inverter. Behold as the "Self" emerges into "H-Self."
ehhhmalewaeebohwhaaaaaaerroaugh
EAT ON THOSE EAT ON THOSE
"Maybe I can give you something in return!"
You mean, like your cooties, spaz?
"I just wanted to share the food."
And all you managed to share, was your TUDE.
TUDE TUDE TUDE TUDE TUDE TUDE TUDE TUDE
Self.
Chapter 2: Sacri-Farce
Edit
Huh, a land of primitive simpletons. I must be here to dictumdocton-tonsome-tonsome. Attention people,i shall shine my rays of enlightenment unto you, brighter than the big glowing orange thing. You know the whatchama-, you know the...the big dumb hot ball in the sky!
"This freak insults Sun God! We must sacrifice a version!"
If these be like my last words, then I like to leave this world with one thought: ME NO WANNA DIE MOMMY EUUUGHHH!! PLEASE GET MY MOMMY SO I CAN TELL ON YOOOUUU.
You can't shuffle off THIS mortal goyle. I guess my death wasn't in the tarot cards, monte. ZUMA. This sacri-farce has gone on long enough. Let's give this sadis-dick Sun God a taste of his own META META sin man! Go summon em'.
Now let's see how YOU like it!
You people have angered the gods! But, I have an ideal! We shall offer him up a sacrifice! I can't be a hypo-christ, I shall commit scari-cide!
Chapter 3: Dog Eating Ketchup
Edit
DOG EATING KETCHUP: TAKE ONE
Kelsey eat the ketchup! Kelsey eat the ketchup! Hm, here girl! Kelsey eat the ketchup!
Yeeah, you like that ketchup, don't you? Ye-yeah, you eat it all day! Ye-yeah all day. Kelsey eat the ketchup! Eat the ketchup! Now smile! Kelsey here girl! Smile for the camera! Oh yeah, you loove eating that ketchup, you just keep eating it all day til you gonna die!
Oh yeah, eat that ketchup nice and gewwwd. Aww yeaah.
CLOSE UP
EHEHEEHEEEHEEE
Look at that dog! Areegeehh ketchup! Eat that ketchup, aww yeahahh. You got something red on your lip! Keep eatin', keep eatin' girl! Oh by the way, this dog's name is Kelsey and she's possessed. Eat that ketchup til your d-til your done-til its all gone. Yeah, keep eatin' that ketchup, eat it all EAT IT ALL.
Yeah, slurp it! Kelsey here girl! Here girl! Kelsey smile! Smile!
Smile Kelsey! Look at that lip! Alright you finished, I think it's all gone!
Ad blocker interference detected!
Wikia is a free-to-use site that makes money from advertising. We have a modified experience for viewers using ad blockers

Wikia is not accessible if you've made further modifications. Remove the custom ad blocker rule(s) and the page will load as expected.